Enforcer - Nostalgia
• album review •
Dive into the review of Nostalgia, ENFORCER's latest heavy metal offering that reinvents their sound, marking a resurgence in their music journey.

BY JAMES DELANEY
MAY 22, 2023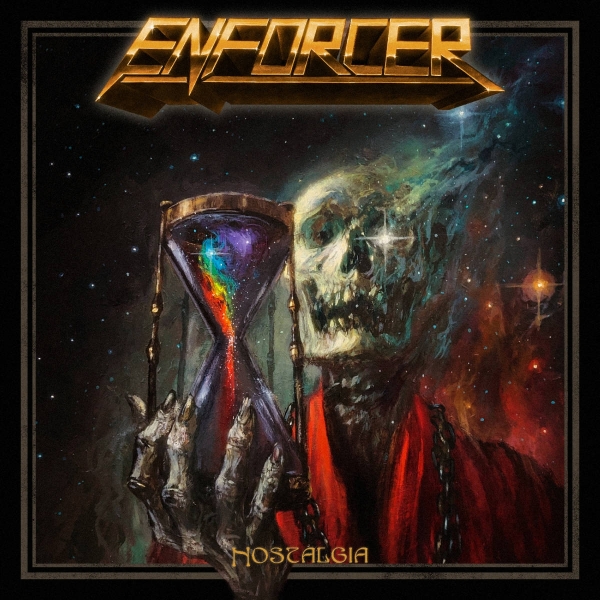 Rating: 8 / 10
Release Date: May 05, 2023
01. Armageddon 00:38
02. Unshackle Me 03:38
03. Coming Alive 03:12
04. Heartbeats 04:42
05. Demon 03:07
06. Kiss of Death 03:26
07. Nostalgia 03:53
08. No Tomorrow 03:09
09. At the End of the Rainbow 03:20
10. Metal Supremacía 02:54
11. White Lights in the USA 02:42
12. Keep the Flame Alive 03:24
13. When the Thunder Roars (Cross Fire) 03:34
Enforcer, one of the most influential bands in the Swedish heavy metal scene, has once again demonstrated their musical prowess with their sixth studio album, 'Nostalgia'. After the daring and controversial move into commercial hard rock territories with 'Zenith', the band have reverted to their heavy metal roots, and it's a comeback that will surely be appreciated by diehard fans.
'Nostalgia' is a contemporary classic that engages listeners with its seamless blend of an unmistakably retro sound palette and cutting-edge production techniques. Unlike the predictability often associated with nostalgia, this album presents an energizing, playful, and youthful spirit that is profoundly timeless. The production quality is undeniably top-notch, with an amazingly organic and vibrant sonic landscape that harks back to the era of metal's golden days while still sounding fresh and modern.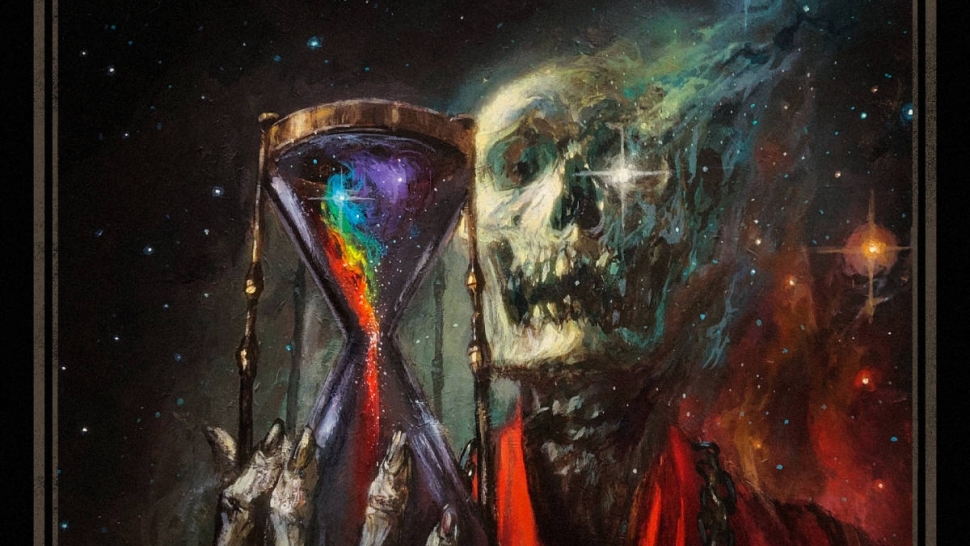 The album commences with a small prelude 'Armageddon', before diving into the headbanging frenzy of 'Unshackle Me'. The songs throughout the album are comparatively short, tightly structured, and are loaded with memorable melodic lines and highly catchy choruses. One of the standout tracks is 'Coming Alive', a fast-paced track that screams with energy and inspiration. Clocking in at just under three minutes, it leaves the listener yearning for more of its frenzied, high-octane riffing.
Equally noteworthy is the track 'Heartbeats', which showcases Enforcer's songwriting skills at their absolute best. With a captivating verse, a powerful chorus, and a tempo change that leads to a jamming B-part, it's a song that invites you to bang your head and lose yourself in its rhythmic brilliance.
The uniqueness of the album lies in its ability to balance the fine line between originality and cliché. Enforcer's 'Nostalgia' might not be a groundbreaking record in terms of creativity, but it certainly offers a refreshing take on heavy metal, all while maintaining its core sound intact. You recognize the sound, yet it feels fresh and invigorating.
The Spanish sung track 'Metal Supremacia' adds a unique touch to the album, with the potential to incite crowd participation in Latin American territories, where heavy metal is celebrated passionately.
'Nostalgia' signifies a pivotal moment in ENFORCER's journey, marking a huge return to form after Zenith. It's an album that invites listeners to join the heavy metal party with friends, not to dwell on old memories but to create new ones. It successfully manages to resurrect the essence of classic heavy metal albums like 'Number of the Beast', 'Screaming for Vengeance', 'Master of Puppets', and 'Back in Black', while carving out its own identity.
You can listen here the entire album official streaming: