Therion - Leviathan
• album review •
"Leviathan" is a return to where the ship was originally heading. Therion made a piece of art, a conceptual gem blending together several ways of musical expression with high-quality technical performance.

BY JAMES DELANEY
MAY 06, 2022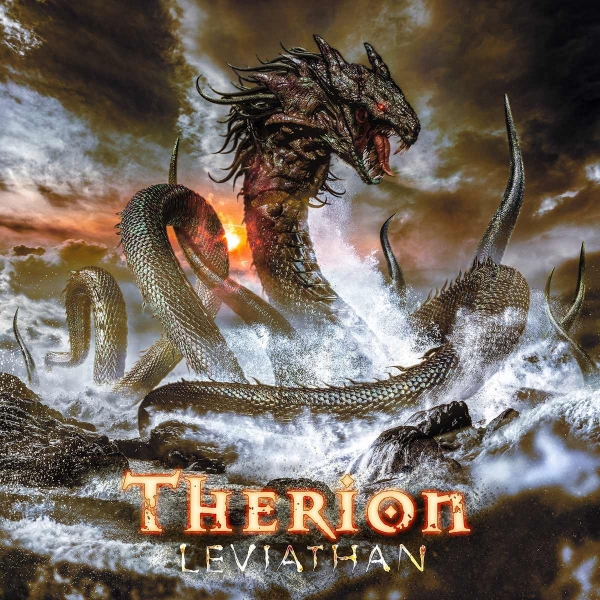 Rating: 9 / 10
Release Date: January 22, 2021
01. The Leaf on the Oak of Far 03:38
02. Tuonela 04:37
03. Leviathan 04:01
04. Die Wellen der Zeit 03:46
05. Aži Dahāka 03:06
06. Eye of Algol 04:03
07. Nocturnal Light 05:37
08. Great Marquis of Hell 02:36
09. Psalm of Retribution 05:03
10. El Primer Sol 03:37
11. Ten Courts of Diyu 05:29
Listening to Therion's early releases, which were a mix of death and doom metal with symphonic elements, I was curious about where the band was heading: what would be the next transformation? No one could foresee that 25 years later we would have an orchestra performing on a Therion album. So is the latest addition to the eclectic Therion discography worthy of praise or should we place it amongst the huge pile of bad re-imaginings we have been listening to lately?
With a series of promo's starting with "what fans have been asking from us for so many years" floating around, Christofer Johnsson already gave away that Therion was aiming high and no longer the underdog in any way. But with such an outspoken self-hype, you would think this was going to be something very big.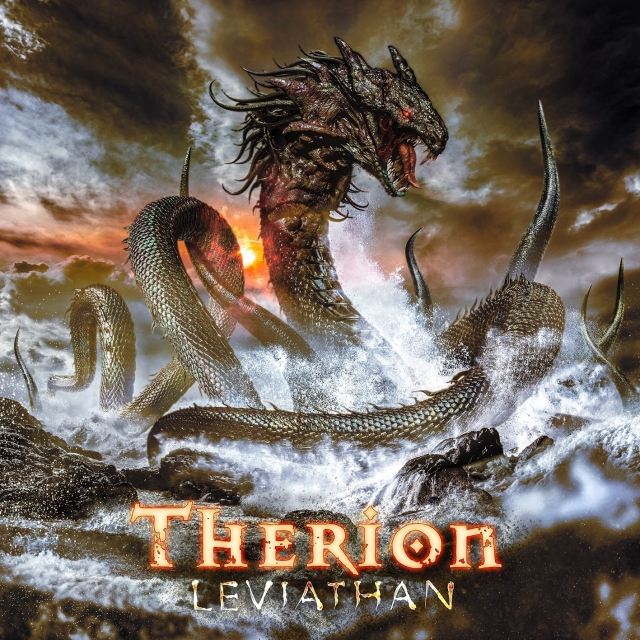 The record has many highlights. Each one of the songs has its own personality, but at the same time are swimming fluidly together. It's an album that takes you somewhere and tells you a story: a unified whole rather than a collection of songs.
"Leviathan" is probably Therion's most original creation since 1996's "Theli". While it shares some similarities with the atmospheric and lyrical "Les Fleurs du Mal" (2012), this time the songwriting eschews catchy, sing-along choruses that have become a hallmark of their albums in the past decade.
For people who are already experienced with Therion's music and know what they're going to get, "Leviathan" makes a fantastic addition to their discography. For those who aren't, it's an ideal opportunity to jump on board, sit back, and enjoy the ride.

Each song is highly varied and contains many different ideas that continuously change the atmosphere and pace so that there aren't any monotonous stretches or repeated parts to bore you, while the flowing compositions make it feel more like an all-inclusive epic rather than a collection of fragmented songs. Each piece has its own unique themes and motifs that allow it to progress without feeling like you accidentally repeated a track from earlier in the album.
The first thing that stands out about Therion's latest album 'Leviathan' is the sheer number of musicians involved in the project. The list of them is so long that it takes a quarter of a page to print, which is unprecedented in metal (or any other genre for that matter). Besides founding member Christofer Johnsson and his wife Lori Lewis, more singers are involved in this album, including Marco Hietala (ex-Nightwish), Mats Levén (ex-Candlemass, ex-Yngwie Malmsteen), Noa Gruman (Scardust), Taida Nazraić (The Loudest Silence), Chiara Malvestiti (Crysalys) and Rosalía Sairem. As a result, 'Leviathan' feels very much like a "star" concert where each singer gets only one song to flex their pipes, whereas in an actual Therion concert they'd probably be singing multiple songs each.
The album's 11 tracks cover a wide range of styles, exploring various forms of metal, from the relatively straight-ahead, to symphonic metal, power metal and progressive rock. In fact, the progressive touches are quite strong throughout "Leviathan". Songs are typically characterized by lush orchestral arrangements and multiple vocalists performing simultaneously - in some cases, there are even dialogues between the singers. Additionally, the album is peppered with interesting instrumental interludes that further enhance the work's opera-like feel.
"Tuonela" is a perfect definition of Therion's powerful trademark in the multiple uses of voices. It is made of voices created to contrast against each other (the lower voice of special guest Marko Hietala against the angelic voice of soprano Taida Nazraic) and create an ambiance that can be felt in your blood.
"Psalm of Retribution" wowed us with its vocal trinity. Mats Levén's voice cuts through the crowd and Lori Lewis is adored for her angelic voice. Thomas Vikström, who usually takes a backseat, is revered for his rendition that takes advantage of his harsh vocals.
A song full of diversity, "Nocturnal Light" is vivid, inspired, and breathtaking. This song is a joy to listen to with its Middle Eastern exchanges, orchestrated symphonic passages, an epic choir, and overall operatic performance.
The album is not only symphonic or orchestral. There are cases in which other aspects such as the metal ones will show their power, taking the spotlight. For instance, the song "Eye of Algol" is highlighted by a burning riff underlined by fast rhythm; while "Great Marquis of Hell" concentrates in a few minutes on powerful, tough riffs. If you wish to experience metal in its most sophisticated form, the majesty of "Leviathan" is the place you should go.
"Leviathan" is an amazing album that blends symphonic and classical elements, evocative choruses, and thundering grooves. It's an album filled with hit tracks that achieve the listener's interest perfectly. Incorporating many different kinds of music, "Leviathan" inspires the listener with its balance of all instruments, never overpowering anyone. Choosing each excerpt from the album, we personally think that "Leviathan" deserves a full score for every category. Band's performances, mixing, and mastering have been enriched with lots of details and nuances, which otherwise would be lost.